I do believe that between us, and between us and other people we have had many discussions about what art is. I may not go as far as saying this is art, but it is alot closer than alot of the crap you see nowadays.
This is a photo I took of a poster on the side of an escalator on the underground.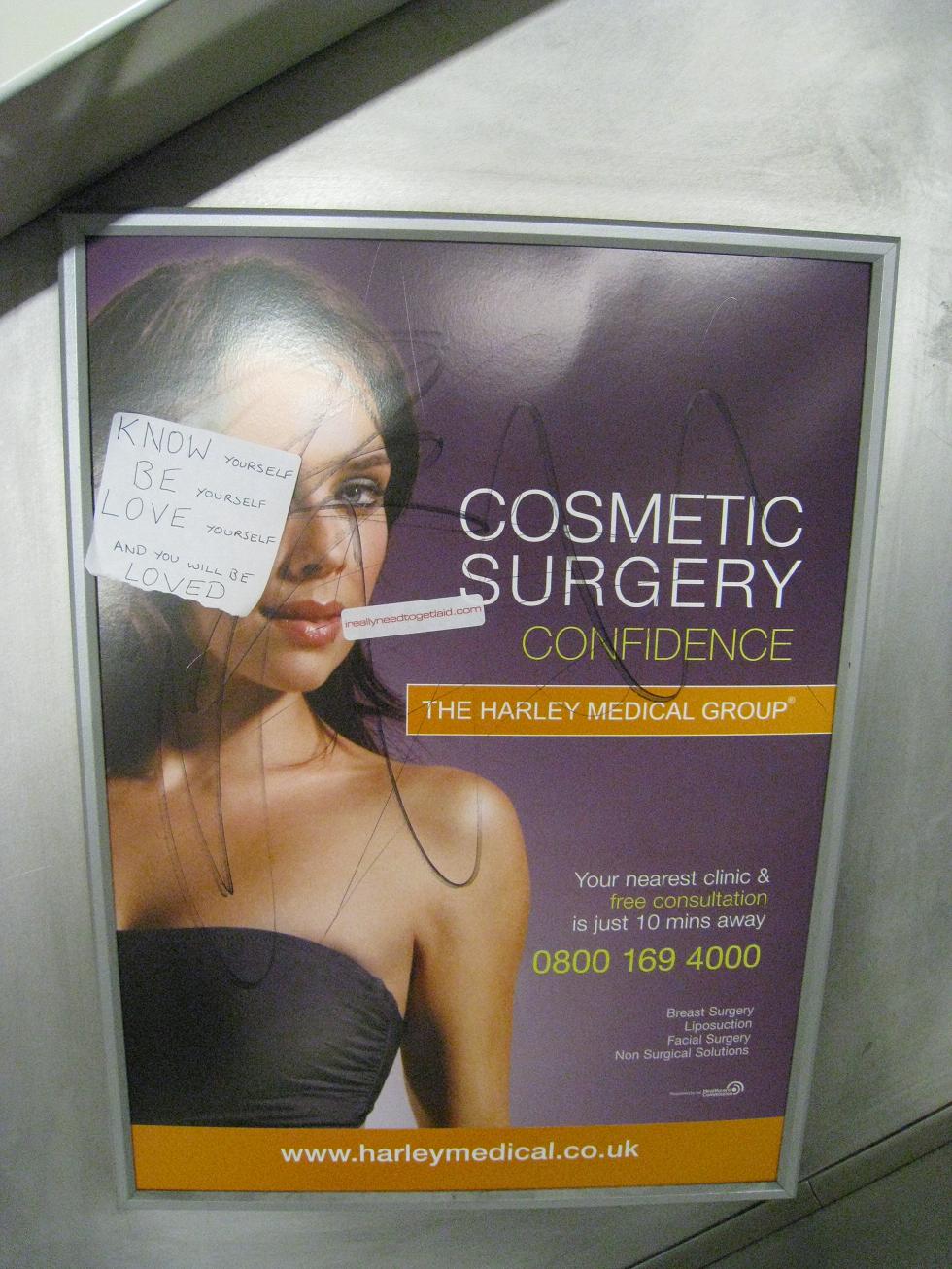 (Sticker reads "Know Yourself, Be Yourself, Love Yourself, and you will be Loved.")
Exactly what It says on the tin.